Things to Do in Maryland Heights This Weekend
The St. Louis metro is practically at your fingertips, only a 20-minute drive away. Spend a night out on the town enjoying the fine dining and exciting entertainment of the St. Louis downtown, or stay closer to home and enjoy the afternoon at one of the many shopping or eating options in the Maryland Heights area.
If you enjoy the outdoors, you will be happy to know that Woodhollow Apartments is less than fifteen minutes from several area parks, including Creve Coeur Park and Lake. Our family-friendly community is located only a short distance away from several area schools, including McKelvey Elementary, Parkway Northeast Middle School, and Parkway North High School. There are plenty of fun things to do in the area, check out our favorite 10 places below!
TOP 5 PLACES TO GO IN MARYLAND HEIGHTS, MO
Six Mile Bridge Beer is the neighborhood's favorite brewery! It is family owned and operated by an industry-experienced couple currently on their second venture. They have a wide selection of beers to choose from and a very friendly and welcoming atmosphere.
There are frequent food trucks that station just outside of the brewery. You are always able to bring food from the trucks into the brewery to enjoy paired with your beer. Stop by and try one of the magnificent beers on the menu! You can enjoy service from Tuesday – Saturday, from 5 P.M. to 10 P.M.
11841 Dorsett Rd, Maryland Heights, MO 63043
Hollywood Casino and Hotel is a fun spot to visit for a day or night full of exciting games, great entertainment, and delicious food. The casino has a variety of game choices including poker, table games, slot machines, and more. In addition to gambling options, you can find live music options at one of the casino's three entertainment spots. The Amphitheater and Music Park bring some of the best music acts to St. Louis, and the 99 Hops House has live, local performers in-house every Saturday night.
There are also several different dining options to enjoy during your fun night out. No matter what food you are craving, you are sure to find a great option at Hollywood Casino and Hotel. Some of the different restaurants include Celebrity Grill, Phat Tai, Eat Up Buffet, Final Cut Steakhouse, and more. Check out their website today to see upcoming acts, learn about their rewards program, and plan your visit today.
777 Casino Center Dr, Maryland Heights, MO 63043
If you are looking for adventure, you won't want to miss out on Ape Zipline and Adventure Park. Try your hand at ax throwing, where you can test your aim and your muscles. Check out the Treetop Journey to completing super long zip lines and Tarzan-style swings. The park also has the Treetop Journey designed for even the youngest adventurers.
If you're looking for more adrenaline, don't skip the Monkey Drop where you'll climb 40 feet to a wooden platform, take a deep breath, and jump! You'll enjoy the sensation of freefall before the jump line kicks in to slowly lower you the final feet to the ground. Ape Zipline and Adventure Park has thrilling options for adventurers of any age and thrill-seeking level. Book your adventure today!
13219 Streetcar Dr, Maryland Heights, MO 63043
St Louis's best location for group and solo games, challenges, and puzzles. The different escape rooms offered here are some of the best around. With escape challenge themes like Netflix's Stranger Things series and NBC's The Office, its guaranteed fun!
Beyond the escape room, there are more interesting challenges such as virtual reality games and creative head-to-head games. It's the perfect place for a good team-building exercise, or a fun time out with some friends and family.
11978 Dorsett Rd, Maryland Heights, MO 63043
The Quarry at Crystal Springs Golf Course is a beautiful piece of landscape for golfers to play on. It sits right next to Creve Coeur Lake, which is less than 10 minutes of a drive from home base at Woodhollow Apartments. The course has 18-holes with the option to do either front 9, back 9, or all 18. Carts and lockers are available to rent at a low price.
Tournaments and fun golfing events are held on occasion and you don't want to miss out. If you're just looking for some practice, you can head to the driving range and get as many practice strokes as you need!
1 Crystal Springs Quarry Dr, Maryland Heights, MO 63043
TOP PLACES TO EAT IN MARYLAND HEIGHTS, MO
Beyond all of the exciting destinations and attractions in our neighborhood, we also have an amazing selection of restaurants and eateries! Check out some of the top favorites that our residents recommend: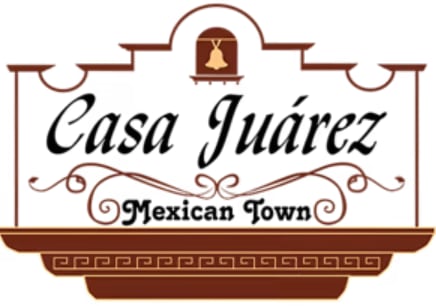 Mexican Cuisine
Casa Juarez Mexican Restaurant aims to bring the culture and flavors of Mexico to the St. Louis area. The owners of Casa Juarez have been in the restaurant industry for over 20 years and bring their experience from all walks of a restaurant career together for the best dining experience possible. From street tacos and enchiladas to ceviche and quesadillas, Casa Juarez has flavors and food styles for all palettes and appetites. The restaurant also features a tequila bar with hundreds of types of tequila, a "Mexican store" with different types of art, and furniture and décor made in Mexico. Visit Casa Juarez today for not just a great meal, but a great dining experience.
1270 Dorsett Road Maryland Heights, MO 63043
Japanese, Seafood
Drunken Fish is a highly-regarded sushi & Japanese restaurant with two St. Louis locations. Their Westport Plaza location is less than 5 minutes away from Woodhollow Apartments! The restaurant has an impressive list of awards ranging from "Favorite Japanese Food" and "Best Sushi" to "Best Happy Hour" and "Best Martini." Drunken Fish's menu features sushi rolls, including unique signature rolls, stir-fry dishes, tempura entrees, and seasonal selections that rotate based on fresh ingredients. Their drink menu is carefully curated with cocktails, wines, beer, and sake selected to compliment the delicious food. Check out their website today to learn more about their unique food selection and a wide array of awards.
639 W Port Plaza Dr, St. Louis, MO 63146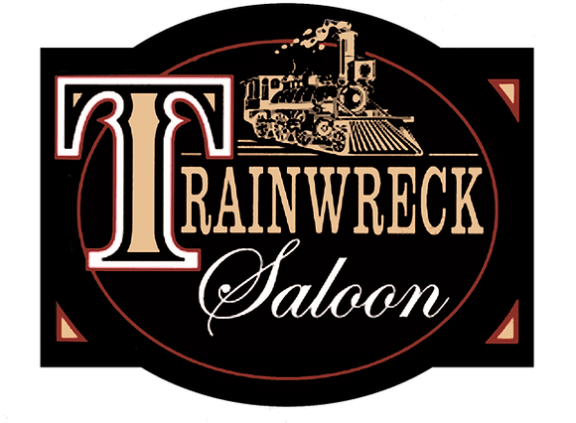 Tavern, Restaurant
The Trainwreck Saloon is the oldest operating tavern in St. Louis. The saloon serves traditional American-style food with weekday happy hour and drink specials every night. The bar has a classic bar/saloon styled inside and a spacious outdoor patio area. Live music can be enjoyed on most weekend nights. Customers rave about their burgers and wings in their reviews. Stop into Trainwreck Saloon today to enjoy great bar food in a casual, comfortable environment.
314 W Port Plaza Dr, St. Louis, MO 63146
Testimonials
Tynesha has been extremely helpful when I call the office. I am a handicapped, homebound resident. She understands my limitations. She listens and then response usually with a solution. Great employee.

- Anonymous
I really love this community and staff. The amenities are awesome as well as the staff team. I really like the renovated hallways and laundry machines!

- Anonymous
Living here for 5 years, the apartment is tidy, organized, closer to groceries, airport,. Maintenance is prompt even during the current situation. Thank you for making a comfortable home.

- Google Review
Family Friendly Apartment. Staffs are kind and courteous.

- Google Review
Good place to live

- Google Review
Excellent maintenance The staff is awesome

- Facebook Review